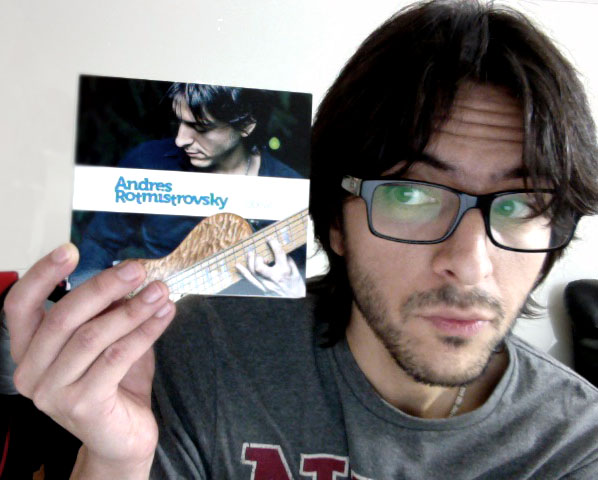 Hi there friends!
I wanted to let you all know that I'm truly happy to announce that my debut album -entitled 'Upbeat'- is finally in my hands!
This CD includes a series of original compositions that I wrote a few years back, when being a student at Berklee College of Music, along with some other gorgeous tunes by Charly Garcia and Leon Gieco as well as an upbeat-crazy arrangement in of Jazz Standard 'Alone Together'.
It took me many years of planning to finally being able to materialize it. It is not a coincidence that this album is born now, at this great moment in my life.
I was lucky to work with some 'monster-musicians' -who are also my Berklee pals- who nailed the music with only one rehearsal, in a recording session of just a few hours! – Evgeny Lebedev on Piano, Matan Chapnitzka on Tenor Saxophone and Marcelo Woloski on percussion.
If you wish to start 2012 with good karma you can listen to the preview and purchase the digital album (and leave a nice review!) at the link below:
Find it also on Itunes: http://bit.ly/UpbeatItunes
and on Amazon Mp3: http://amzn.to/UpbeatAmazon
Article on All Bass. No treble: http://www.notreble.com/buzz/2012/01/05/andres-rotmistrovsky-releases-debut-album-upbeat/
If you are interested in buying the CD directly from me contact me at the Email on the contact section of this site. Best wishes and thanks always!!
Andres