In the past few weeks I had the honor to accompany a living legend of Peruvian music.
Oscar Aviles Avalos received the epithet of "the first guitar of Peru", he is a celebrated pioneering guitarist, composer, arranger and singer – with over 72 years of musical career!
He has accompanied the most important artists in Peru and Latin America such as Chabuca Granda, Arturo "Zambo" Cavero and Olga Guillot, among others.
I have to say that at 87 years of age, Oscar Aviles can still sing and play guitar outstandingly, proving once again that he is a true master of music!
Thanks for the music lesson, maestro!
Hi there you all!
I just wanted to let you know that I am offering private music & bass lessons online (video+audio+written material). Intensive course.
Only a few spots avaiable.
Contact me at andresrotmistrovsky@gmail.com if interested!
Thanks!
————————————————————————————————————-
¡Hola a todos!
Les quería contar que estoy ofreciendo clases particulares de música y bajo online (video+audio+material escrito). Curso intensivo.
Hay muy pocos cupos vacantes.
Para los interesados contactarse conmigo via E-mail: andresrotmistrovsky@gmail.com
¡Gracias!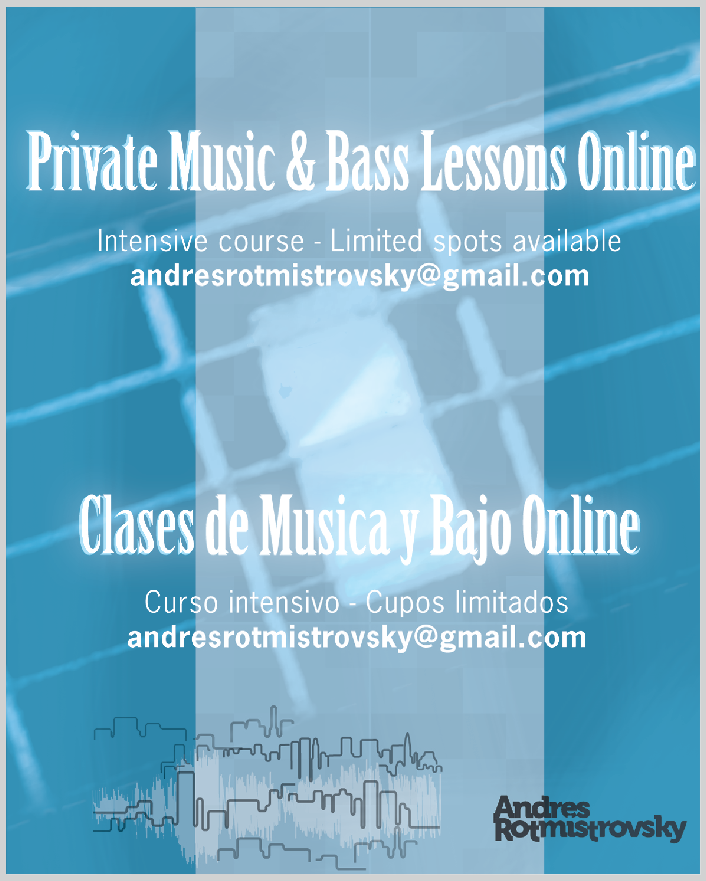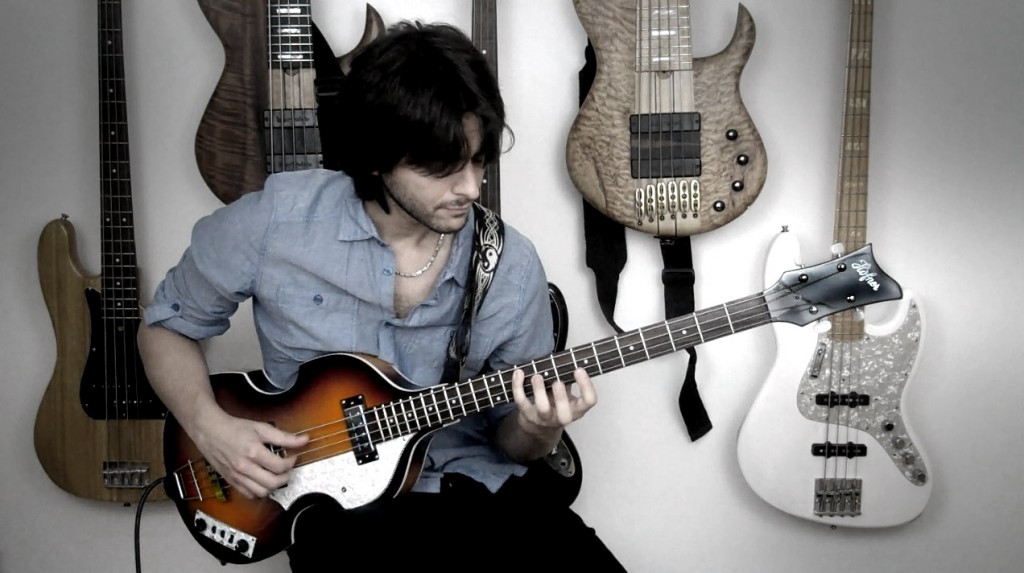 So… I just got a new Hofner Bass!!
I must admit that when I got the package on my hands I rushed to open it, with the same excitement of a 5 year-old kid opening a birthday present.
-It was a Hofner Beatle bass! – The same one that I use to stare on my parents vinyl records when I would listen to those eternal Beatles songs for hours.
I spent a good amount of time today just enjoying playing it – I discovered it is a pretty and versatile instrument, sounds amazing and it feels at home in my hands.
Soon after I recorded a video in tribute to my very first influence on the bass, Sir Paul McCartney.
For the first time I let my Sukop basses take a minute break for a Solo Bass video and I recorded "Yesterday" with my brand new Hofner.
You can watch it at the link below.
Enjoy!
After I got my Hofner Bass a few days ago, I rushed into recording the song "Yesterday" with it.
It is the first Solo Bass Arrangement that I upload using a 4 string bass, and since that song is apparently the 'most covered song ever' I figured I could teach you all how to play it, so we can raise that number even more!
It is a 26-minute-long video lesson and the reason for it is because I take some time talking and analyzing every section, and the reasons why I arranged those that way.
Sometimes I get requests on bass tabs and I feel that if you learn to play your bass that way, you will be very limited musically. My advice is always to learn music by ear.
Be the musician who plays bass and not the other way around!
Enjoy the video lesson!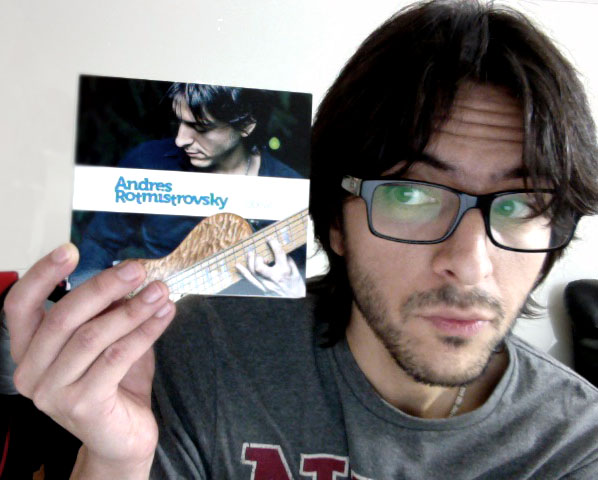 Hi there friends!
I wanted to let you all know that I'm truly happy to announce that my debut album -entitled 'Upbeat'- is finally in my hands!
This CD includes a series of original compositions that I wrote a few years back, when being a student at Berklee College of Music, along with some other gorgeous tunes by Charly Garcia and Leon Gieco as well as an upbeat-crazy arrangement in of Jazz Standard 'Alone Together'.
It took me many years of planning to finally being able to materialize it. It is not a coincidence that this album is born now, at this great moment in my life.
I was lucky to work with some 'monster-musicians' -who are also my Berklee pals- who nailed the music with only one rehearsal, in a recording session of just a few hours! – Evgeny Lebedev on Piano, Matan Chapnitzka on Tenor Saxophone and Marcelo Woloski on percussion.
If you wish to start 2012 with good karma you can listen to the preview and purchase the digital album (and leave a nice review!) at the link below:
Find it also on Itunes: http://bit.ly/UpbeatItunes
and on Amazon Mp3: http://amzn.to/UpbeatAmazon
Article on All Bass. No treble: http://www.notreble.com/buzz/2012/01/05/andres-rotmistrovsky-releases-debut-album-upbeat/
If you are interested in buying the CD directly from me contact me at the Email on the contact section of this site. Best wishes and thanks always!!
Andres